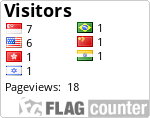 Koh Phangan's official website
for tourism and travel information

Welcome to Koh Phangan-Tourism.com, the leading online travel in Koh Phangan offering the good variety of Koh Phangan Hotel Reservation, Koh Phangan Tour, Packages, Sightseeing, Koh Phangan Day trip , Romance Package, Honeymoon Package and Tourism Based Community in Koh Phangan - Thailand.


There are many activities you can enjoy in Koh Phangan, travel the islands from the white sandy beach. Enjoy your Fullmoon Party, Rock Climbing, Snorkeling Tour, Sea Kayak, Eco-Safari Tour, Koh Phangan Diving and dine. If you are into dancing and party, one of the largest beach parties in the world is arranged here - The famous Full Moon Party!

Koh Phangan was before a backpacker's destination, Nowadays a more mixed range of visitors arrives here. One thing most of them have in common is that they all are looking for a relaxed and easy going destination.

Transfer Services
By Private Speedboat
Service ( 5am -10 pm only)


Koh Phangan to Koh Samui (Bangrak pier)
( max 5 pax)
By private Speedboat - Start 13,000 THB

Koh Samui (Bangrak pier) to Koh Phangan
( max 5 pax)
By private Speedboat - Start 13,000 THB

Koh Phangna to Samui Airport
( max 5 pax)
By private Speedboat - Start 14,000 THB

Samui Airport to Koh Phangan (Thongsala Pier)
( max 5 pax)
By private Speedboat - Start 14,000 THB

Koh Phangan to Surattani Airport
( max 6-12 pax)
By private Speedboat - Start 18,000 THB

Koh Phangan to Samui Airport
( 6-12 pax)
By private Speedboat - Start 45,000 THB

Samui Airport to Koh Phangan (Thongsala pier)
( 6-12 pax)
By private Speedboat - Start 18,000 THB
Speedboat Charter Prices
Low Season Prices in effect!
Cruise around scenic Koh Phangan
Spend a day cruising around this amazing island while stopping at spectacular beaches along the way. The trip includes snorkeling and lunch. Fishing equipment can be provided upon request.
Charter Price: 12,000THB
Visit Koh Tao & Koh Nang Yuan
Koh Tao is world renowned for its scuba destinations but don't overlook the shallow reef snorkeling that can be found there as well. Koh Tao is also my favorite place to see marine life. Koh Tao has some of the best fishing in the gulf of Thailand. It is not uncommon to take back large Red Snappers.

Charter Price: 16,000THB
A full day at Ang Thong National Marine Park
Ang Thong National Marine Park consists of 42 individual islands, many with secluded beaches. It is the location in which the film and book "The Beach" was based on. The Marine Park has some of the most spectacular scenery in Thailand.

Charter Price: 15,000THB
TOUR DAY TRIP IN KOH PHANGAN
Ang Thong National Marine Park is a fascinating archipelago of 42 islands. It is north west of Koh Phangan 50 minutes away. Our well-organized day-trip departs from Thongsala aboard a speedboat every Monday, Wednesday, Friday.
HOTELS IN KOH PHANGAN
If you are looking for accommodation in Koh Phangan, there is no need to look further. We offer very reasonable prices, fast confirmations with Reservation 24 (R24). .
DIVING IN KOH PHANGAN
Koh Pha-Ngan has lovely sites around the island which are perfect for both beginners and trained divers. All of the dive sites directly around Koh Pha-Ngan are situated on the south west, west and north coasts of the island, with the highest concentration of sites being in the west.
Game
Prep4sure IELTS
Lean Six Sigma